Situation
By 2050, 70% of the world's population is expected to live in cities. This requires enormous developments in the field of infrastructure, housing, quality of life, energy supply and safety. And while the complexity is increasing, space is limited, for example due to climate change. The current way governments, engineers and designers are working cannot adequately deal with the major challenges of the next 30 years.
Design processes are gradual and fragmented, alternatives end up in piles of reports. There is a lack of insight into the growing complexity and integrality of the assignments, so that designs are not suitable for the challenges set. This leads to sub-optimal solutions, divestments, and unrest. Society is becoming more assertive and demands higher efficiency, instant democratization of processes and accountability.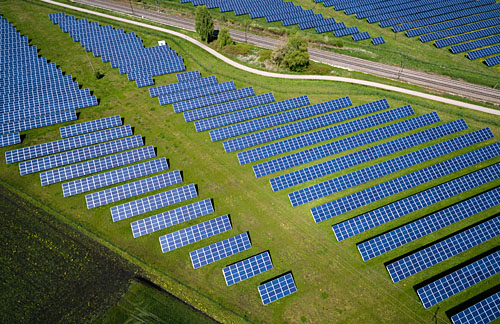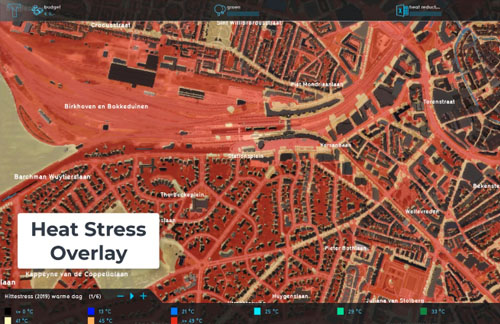 The Tygron Geodesign Platform
The Tygron Geodesign Platform is a robust, open infrastructure, designed to radically change and improve work processes. Complex projects automatically deal with large amounts of data, which are often available in different formats and locations. The platform turns the automated processing, analysis, and visualization of large amounts of spatial data into manageable actions. High Performance Supercomputing makes it possible to calculate, optimize and visualize designs instantaneously and integrally.
The platform is therefore a practical support for engineers, governments, planners, and designers. It helps organizations make quick and informed decisions on important issues such as flooding, drought, heat, energy, housing, infrastructure, quality of life and the economy.
Information is always available, wherever and whenever you want. The user can explore different scenarios, assess plans, and involve stakeholders during each phase of the project. The current and planned situation is therefore integrally transparent at all times and can be visualized in a realistic 3D interface or in 2D for mobile devices, websites, and dashboards.
Privacy
Tygron attaches great importance to the protection of the data and the privacy of the user. Data, intelligence, and analytics added by the users are always the property of the user, never of Tygron. For each project it can be determined who has access to data and information.
The solution is completely developed in the Netherlands, runs on Dutch soil, and falls under Dutch (and therefore European) legislation. Our high standards for security and privacy are the reason that parties have great confidence in linking data and applications to our infrastructure. In the past, we have passed several audits in these areas with flying colours.
Tygron has been developing the Geodesign Platform since 2005 together with a rapidly growing community of users. Tygron is a spin-off of Delft University of Technology and focuses on the further development, management, and maintenance of the online cloud platform. In addition, Tygron provides support and additional services such as training and support for the implementation of the platform at various organizations.