Tygron Platform
The Tygron Platform processes spatial data and performs advanced simulations and analyses for urban planning, climate adaptation, and environmental analysis. The Tygron Platform is designed to be open and interoperable, allowing users to import and export data using open standards and to integrate the platform with other applications.
Open Standards: The platform is built on open data formats and protocols which enable data to be easily shared and integrated with other systems.
Open API: The platform provides an open Application Programming Interface (API) allowing developers to build custom applications and Digital Twins.
Open Community: The platform has an open community where users can share knowledge, exchange ideas, and collaborate on projects.
What our customers have to say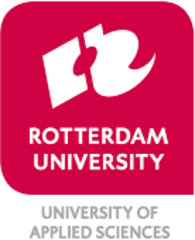 "The powerful and visual calculations of the Tygron Platform enable me to educate students on the impact of climate change and adaptation measures."
Andy Bruijns
Rotterdam University of applied Sciences

"Due to the web-based nature of the Tygron platform and it's well-structured API I can really integrate the Tygron platform in the ecosystem of tools we have without losing data or information. This allows me to flexibly switch and use the best tool for the question at hand" 
Len Geisler
Tauw
"With the Tygron Engine I can easily create detailed hydrologic insights in scenario planning for large scale areas. The visuals of the client give me the opportunity to explain complex hydraulic modelling in layman's terms."
Thijs Visser
Aveco de Bondt