Get started with the TYGRON Client
RECOMMENDED SYSTEM REQUIREMENTS
Installing the Tygron Client
Select "Windows (64 bit) Installer" from the download screen when prompted.
Once the download has been completed,  open "TygronEngineWin64.msi" from the location you have downloaded it to.
the installer will install the Tygron Application
A desktop shortcut and a start-menu shortcut will be created.
Whether you're just getting started with our technology, or you're a seasoned pro who's used to pushing it to its limits, there's a range of options to help you succeed.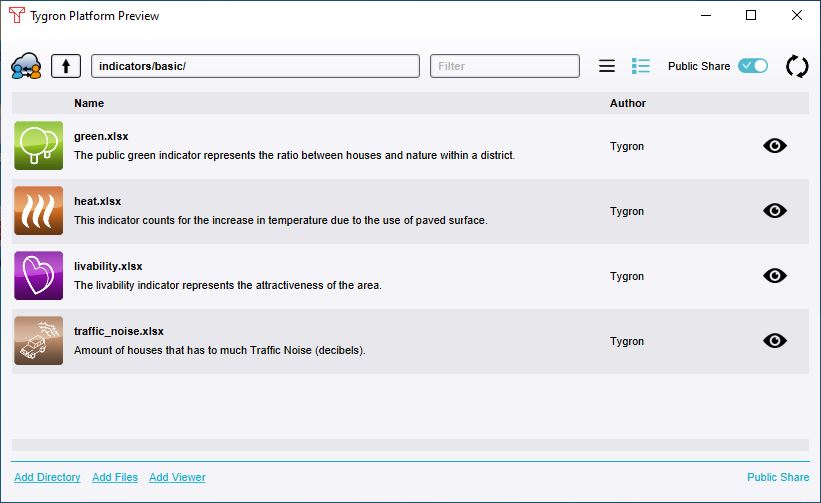 Get started with free assets on the GeoShare
The Tygron GeoShare offers assets provided by us and the community that you can use in your projects and learn from.