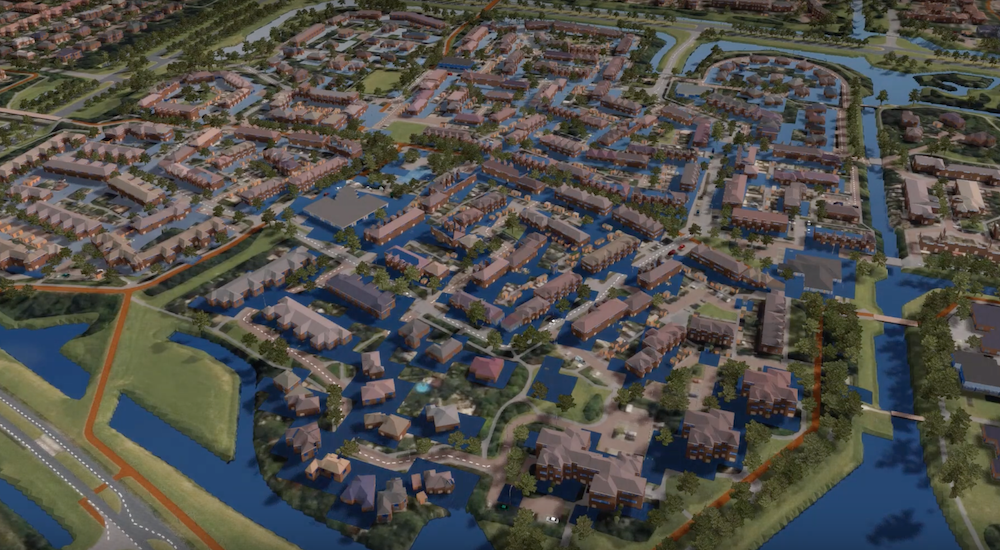 In total control of the entire Water System with the improved Tygron Platform
The newly developed Water Module gives clear insight in all water related subjects in your area. Too much (floods), too little (drought) and the quality of the water is all implemented and thoroughly tested.
Run highly detailed simulations of floods and take into account things like breach growth, flow velocity and water depth. If you want to see more of what the Water Module has to offer please check out this video. 
Simulations
Tygron Geodesign Platform in action in this comprehensive 2D River flood simulation. A High Resolution grid-based model allows for a deep dive into the physical consequences of an extreme discharge for both floodplain and urban areas.
Breach Growth as part of a flood-simulation. The breach growth formula by Verheij and Van der Knaap (2002) has been applied and validated. Implementation is based on EU-guidelines. The implementation is unique due to the dynamic interaction between the breach growth formula and 3D grid-simulation. This gives a highly detailed simulation of flood-events.
This video shows:
– Highly accurate resolution (1x1m grid)
– Highly accurate inflow to the polder.
The breach growth is based on characteristics such as levee soil type and the dynamic water levels on both sides of the levee
Dam Break simulation by crunching big data with our GPU supercomputer, resulting in rapid and detailed calculations. We are continually improving the number of calculation models and capacity to analyze and visualize big data. Due to the visualization and calculation speed, the use-cases are quite different from what traditional engineering models offer.