With the continuous development of the Tygron Platform, the amount of functionalities and potential use-cases to apply it in is ever expanding. Especially with specialized and complex components like the Water Module, there seem to be as many different ways of working with the software as there are users and organizations.
The challenge: Why was it created?
For users at water authorities in particular, we have found that the variety of the Water Module may cause a sense of not knowing where to begin, requiring training and essentially instilling experience on how to work with the technology as a prerequisite for actually using it. This was not a scalable situation, and as such one of our customers, Waternet, approached us with the request to create a manual to:
Provide new users with a step-by-step instruction how to get started and what to look out for
Create a standardized process so that different users of an organization working on the same use-case produce the same models and results.
We could identify that this was an essential need, and as such we decided to tackle their request in a way that other users of our Water Module could take advantage of this work as well.
The solution: What is it?
To help structure the workflow of users of our Water Module, we have developed a manual which can guide you through the process of not just loading in your data like our built-in wizard, but provides step-by-step context from the preparation of data all the way through to obtaining results. This complements our usual wiki documentation, in not just being a reference for looking up specific information, but by providing information in order. The result is that by simply going through the steps, you can be assured the entire model is set up properly.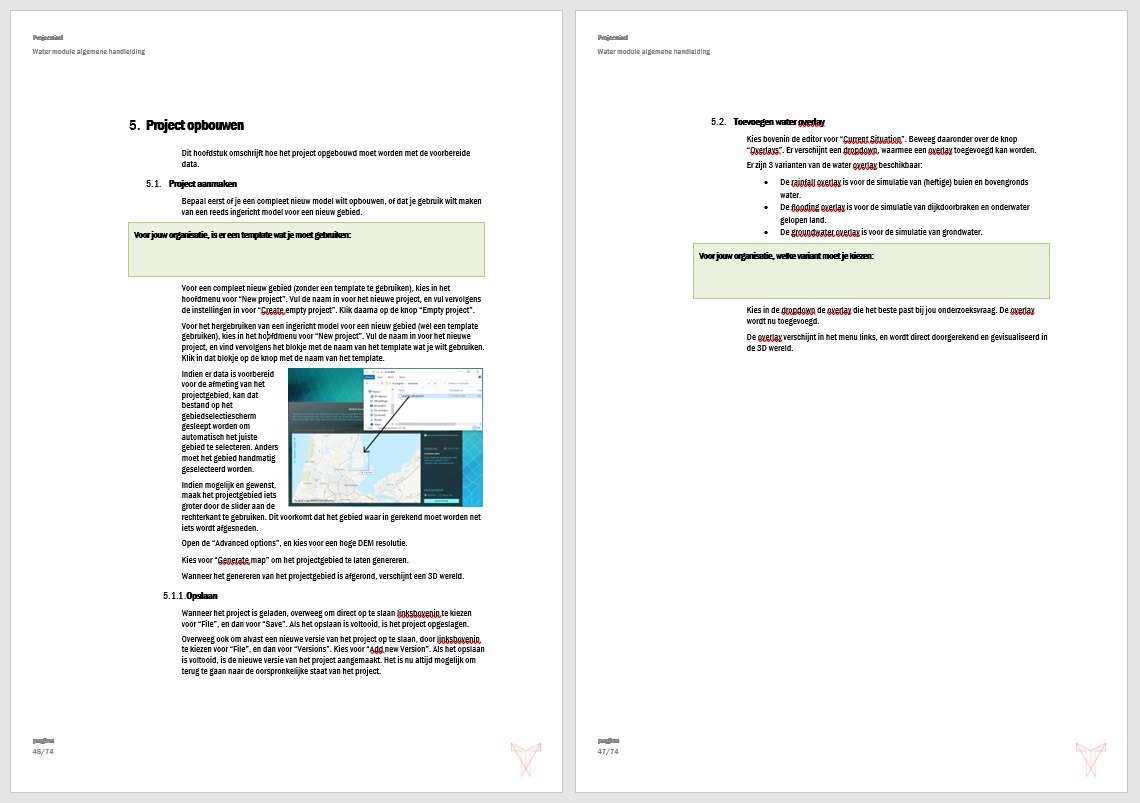 The Water Module manual can be downloaded here, and we recommend all users of the Water Module use it.
https://downloads.support.tygron.com/watermanual/WaterManual-Dutch-20200513.docx
Using the manual not only helps first-time users to begin working with the technology; it also helps more experienced organizations to ensure their models and calculations are consistent. This is done by leaving some spots in the manual open, for the users to fill in. For example, not every organization will necessarily have their own in-house data structured the same way. The manual can be amended with specific instructions per datatype on where to find it and which attributes to use on import. This creates added value for your organization by not being a generic instruction booklet, but by becoming a specific and documented process which all Tygron users in your organization can adhere to.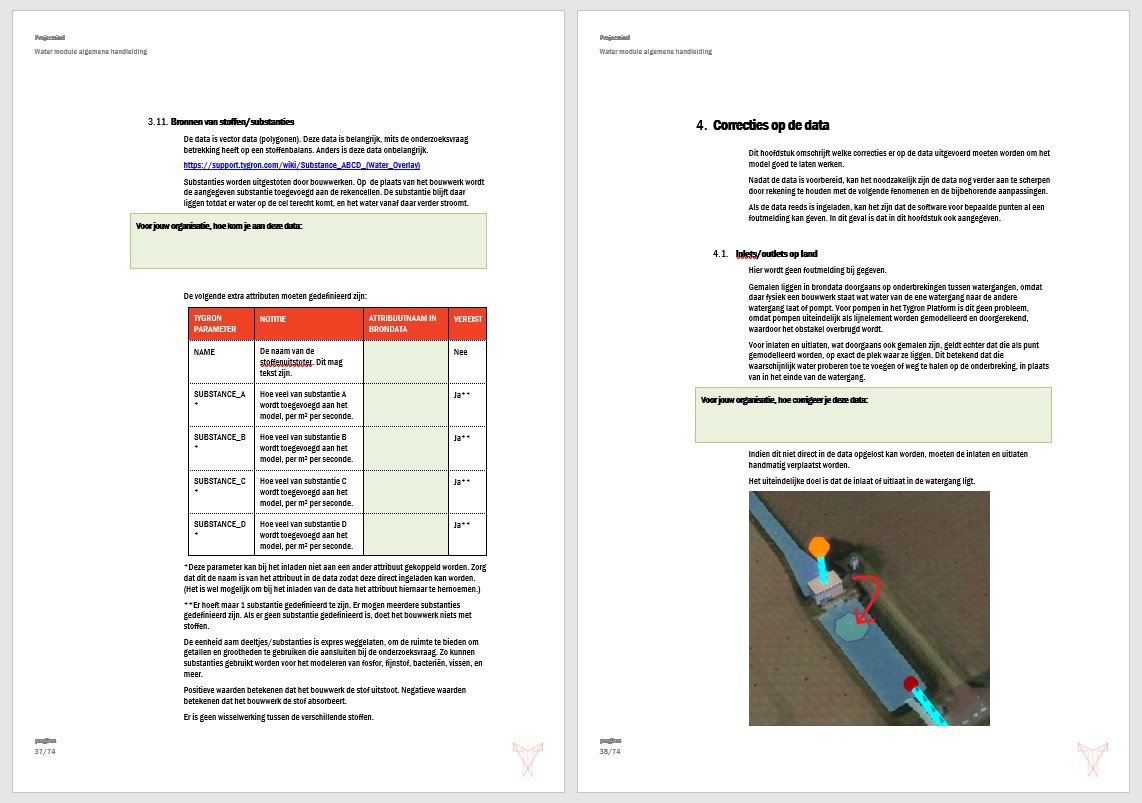 Should we find that this is a solution which more of our users can appreciate and use effectively, we may continue to develop more documentation tools in this fashion, being not just a reference but more directed guides, and leaving more room for organizations themselves to begin documenting and formalizing their processes when working with the Tygron Platform. We are very interested in your feedback!