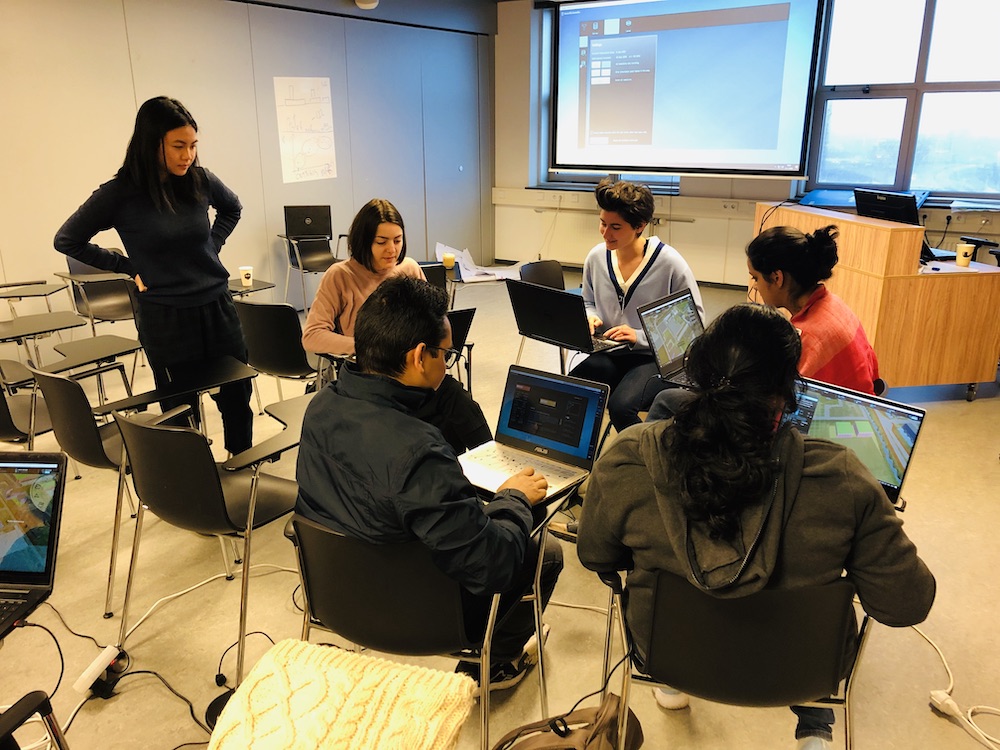 IHS designed a course to teach planning for climate resilient cities, using the scenario analysis approach. They found that Tygron was the most appropriate tool available to help them meet the learning objectives for the course.
Students from the Urban Environment, Sustainability and Climate Change specialisation track of the Master programme in Urban Management and Development at IHS sharpen their skills by using different tools to prioritize and analyse urban environment and climate decisions. One of these tools is the Tygron Geodesign Platform, which offers a sophisticated High Performance Computing solution that allows students to model environment and climate decisions and simulate scenarios.
Scenario Planning
Somesh Sharma, Environment and Sustainable Development Planning Expert at IHS: "In our course, we created daily assignments for the students so that they could practice scenario planning as 'single stakeholder', 'as a group of two stakeholders', and 'in a group, as multiple stakeholders'. During the practice sessions, they created their own scenarios in the editor on the Tygron Platform and invited other classmates to test their scenarios. This helped them learn scenario planning and getting familiar with the functions of Tygron Geodesign Platform."
Students practiced on a self-chosen university real estate location, which consisted of both buildings and land. The types of buildings, rooftops, vegetation, cost, duration and other characteristics of these assets, are fixed functions and features of the Tygron Geodesign Platform, which helped our participants to quickly test the outcomes of their ideas and, if needed,  rectify their climate resilience city plans.
Competition
To test the effectiveness of the course the students where challenged to join a competition. "On the final day of the course, students competed in groups. For the competition, we used the climate game," says Sharma. "Each member of the winning team was awarded with a prize. Students' response was very positive and they really appreciated the usefulness of Tygron. This was the first time we used Tygron Platform by ourselves. It was possible only because of active support from the Tygron team. They helped us in designing the program, assessing the workload and in validating our ideas for the course. We also used the Tygron community and it was very helpful."
This proved to be a very engaging and stimulating way of bringing knowledge into practice, which overall allowed for a richer learning experience. Students were very excited to use this tool.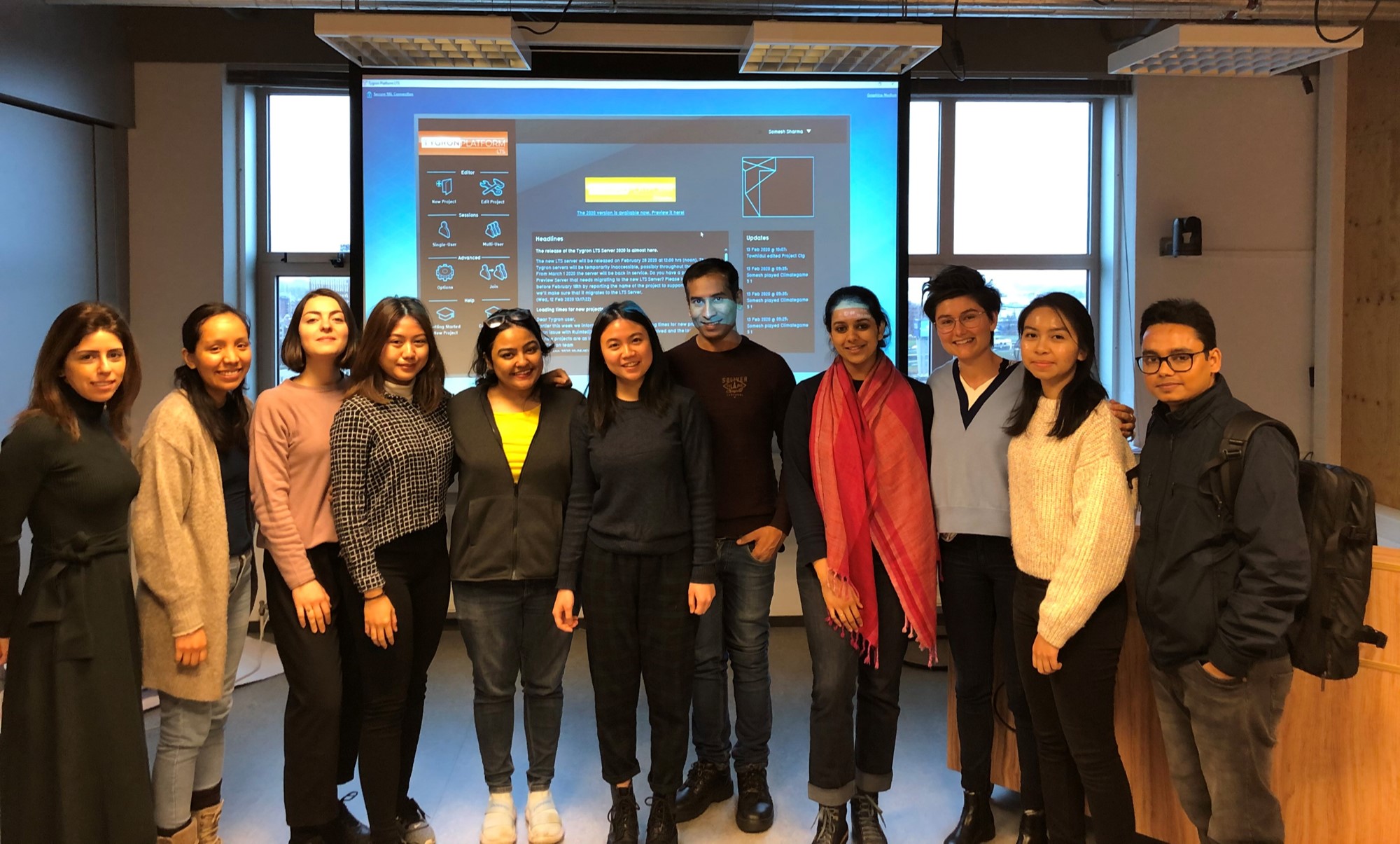 About IHS
The Institute for Housing and Urban Development Studies (IHS) is an education, advisory and research institute which is part of Erasmus University Rotterdam. For over 60 years, its mission has been to develop human and institutional capacities, to reduce poverty and improve the quality of life in cities.