The Municipality of Groningen has already carried out the stress tests as part of the Delta Programme Spatial Adaptation (DPRA) and asked Tauw for support for the next steps, namely risk dialogue and implementation.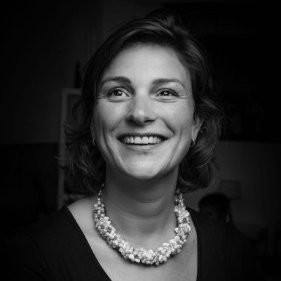 Senior Climate Adaptation Advisor from Tauw, Monique de Groot explains how she approaches her work: "Our method is to first conduct a dialogue internally after the stress tests and determine with each other which situations are acceptable, undesirable or unacceptable. By doing so, we set the priorities and offer an action perspective at the same time".
An acceptable situation does not require physical measures; information and communication are sufficient. An undesirable situation is not acute but requires action over time. That is the reason for why these areas are linked to long-term maintenance plans so that they can be climate-proofed relatively easily. Unacceptable situations require immediate intervention and short-term measures.
Guiding principles
Policymakers and administrators from all levels of the municipality, safety experts, the Municipal Health Service as well as the province and the water board, are involved in the internal dialogue. This way, situations are presented from different angles and the municipality comes up with a widely supported set of guiding principles.
Monique de Groot: "A few of these guiding principles are, for example, 'in new buildings, no water nuisance may occur from the public space in the event of a 60mm storm' or 'on roads, no water may be left on the street in the event of a 60mm storm'. What these guiding principles mean in practice and which measures are most effective in this respect, we have worked out together with the municipality's project leader in the Reitdiep zone".
Flooding
The Reitdiepzone is an area under development that offers space for large-scale youth housing, social and free sector rentals for starters and properties for sale. With the Tygron Platform, the effects of this development on the occurrence of flooding in the area and the adjoining northern ring road have been mapped out. Subsequently, various cost and effectiveness
measures were calculated in the Tygron Platform, such as a water storage road, a bioswale, green roofs and raising ground levels.
The chosen measures are currently being further developed per subarea in specification drawings or are included in agreements with project developers.
Climate proof

By 2050, municipalities in the Netherlands must be climate-proof. A stress test must therefore be carried out by the end of 2019 and, following dialogue with stakeholders, an implementation programme must be drawn up by the end of 2020.

In the Delta Programme Spatial Adaptation (DPRA) standards have been drawn up for carrying out these stress tests. The municipalities themselves determine which consequences of climate change are acceptable for their areas.