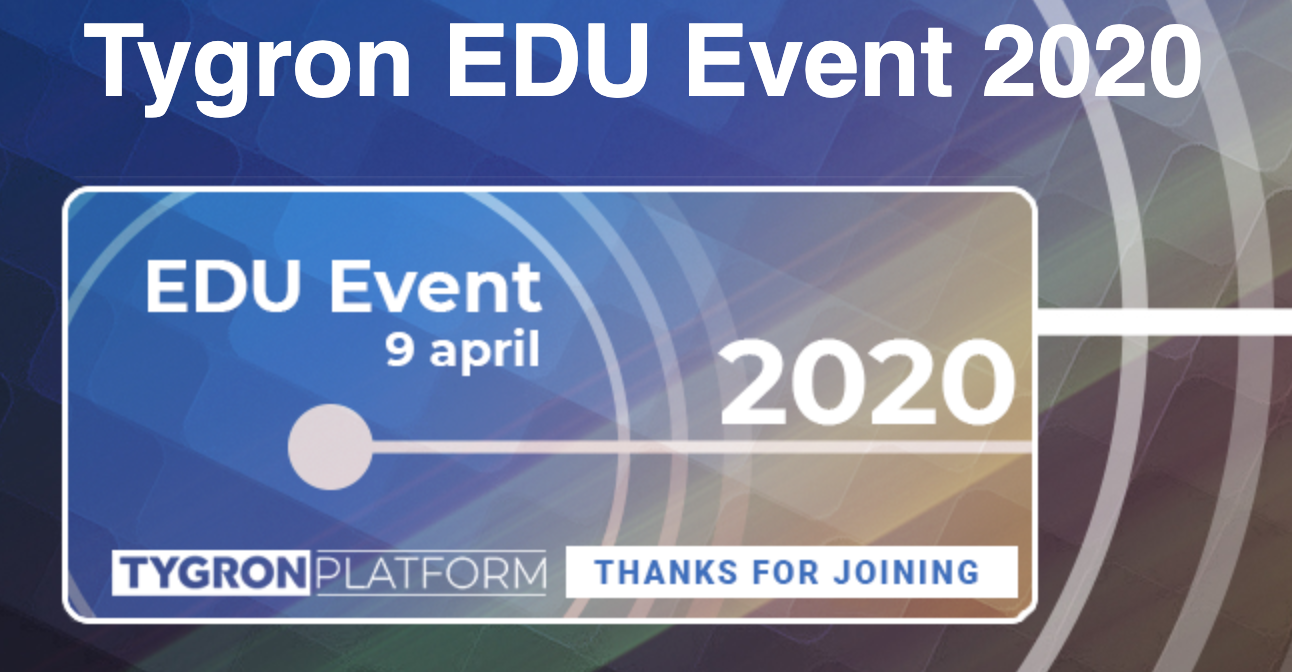 On Thursday April 9 the fifth annual Tygron EDU Event was held. Not on location in Amsterdam The Netherlands this time, but as an online webinar due to the restrictions forced by the coronavirus outbreak.
Share & Inspire
It was truly an international affair with teachers, students and professionals from a wide range of countries listening in. The webinar was hosted by Tygron COO Hedi van Dijk. In her opening statement she underscored the need for working examples as an inspiration to other schools. So what kind of projects were done in the last year and how did students and teachers set them up? What went right and what went wrong? In short: Share and Inspire!
Hands on
Maxim Knepflé (Tygron CTO) and Godelief Abilakh Missier (GIS specialist) showed how different GIS software can be used with the Tygron Geodesign Platform. The last year big steps have been taken to integrate Esri and Qgis, among others. In a short presentation we saw how buildings are imported into the platform by using a GeoJSON file and we learned how calculations made in Tygron can be transferred to other applications.
Students in action
Mendel Giezen (University of Amsterdam) shared his experience with integrating the Tygron Geodesign Platform into his class of Climate Proof Development of Cities and Strategic Planning. He noticed that during the 7 week project students had a hard time mastering the software. Even with the extensive tutorials and the active Tygron forum at hand. Participants offered different potential solutions to this problem during the webinar. Giezen opts for more cooperation with professionals and live chats with Tygron employees to enhance the technical know how.
Solution-oriented
Henk van Hardeveld (Waternet) started using the Tygron Platform in 2014 for his Phd research and he is still using it today for his work at Waternet. He saw stakeholders responding very well to the interactive simulation of the Platform. They engaged in conversation by reviewing the data on a 3D map and tried to come to an agreement on the spot. He still uses the Tygron Platform to quickly reach consensus with stakeholders, like with his project RE:PEAT about subsidence. His suggestion for students to acquire 'Tygron skills' is to let qualified personnel donate time to teach them how to handle the software.
Suddenly online
For over five years Karin Wilterdink (Aeres School of Applied Science) integrates the Tygron Platform in the curriculum for the Bachelor Geo, Media & Design. At first students only played the Climate game, but nowadays they run full projects in cooperation with the local water Authorities. Due to the recent measures taken to prevent further spread of the corona virus, Wilterdink was forced to take the Climate game online. She only had a couple of days to prepare the course for online use and had to find the best way to communicate with her students. The results were mixed because students needed more time to come to grips with the software than in a more traditional setting. But the online lessons will continue 'because the students simply love the Climate game!'