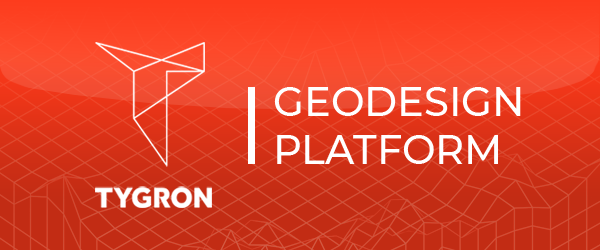 It's here: the new LTS release of the Tygron Platform. We would like to inform you on all its new functionalities and what this release means for you and your work. Please read this page attentively.
RELEASE OF THE LTS SERVER
The new LTS server will be released on June 1st 2019. We have been testing this upcoming release and all of its new functionalities extensively on our Preview server and are grateful for all the feedback of our users. We are confident that this LTS Server is the new standard of our technology.
Our biggest release of this year unlocks features like the improved interface, bigger maps, the new Water Module and the Network Module. We also updated all of the existing features and reworked the appearance. To make sure you'll still find your way around the platform we spent a lot of time updating the support wiki. All new features and tech are well documented and we work tirelessly to keep the wiki relevant. If you feel something is missing, please let us know through our forum so we can address the situation asap.
THE NEW INTERFACE
The Tygron Geodesign Platform is a powerful tool to explore various scenarios. It gives users insight into the current situation, reviews and calculates future designs and involves stakeholders in the decision-making process throughout all the stages of the project.
This functionality is reflected in the new interface with three tabs (Current Situation, Future Design and Multi Stakeholders) which make working with the Platform much more intuitive and efficient. For example, by splitting Current Situation and Future Design, users won't accidentally make the mistake to start a test run.  

NEW FUNCTIONALITY
Water Module
The newly developed Water Module gives clear insight in all water related subjects in your area. Too much (floods), too little (drought) and the quality of the water is all implemented and thoroughly tested. Run highly detailed simulations of floods and take into account things like breach growth, flow velocity and water depth. Do you want to see more of what the Water Module has to offer please check out these videos. Our tutorials and testbeds will help you on your way.

Network Module
Combine our new Water Module with the extensive Network Module that is now also available on the Tygron Platform. For instance see the effect of a flood on an electricity network in your area. More information on the Network Module is now available on our wiki.
Larger Maps
Again we expanded the area you can select on the Tygron Platform to 30 square kilometers. These bigger maps allow you to take on bigger cases and expand the possibilities for your clients. You can check if your hardware will be able to run the biggest size maps by selecting the hardware test under Options at the main menu.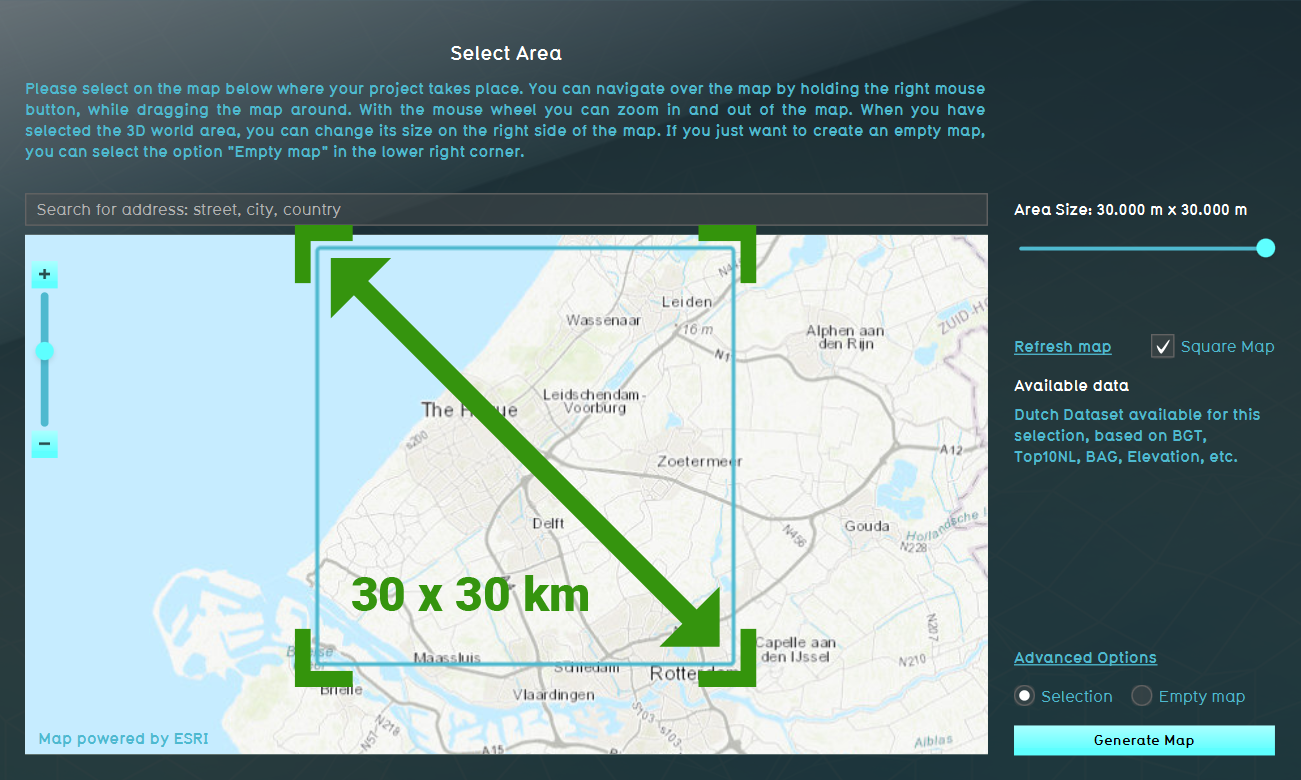 More complete 3d world

By linking to more and more data sources we keep working on creating a truly realistic 3D representation of your area. You can now see dramatic improvements in projects outside the Netherlands. The link with Open Streetmaps allows for an accurately generated 3D world.
THE TYG

RON INDEX
It's also possible to share your own developed indicators and panels on our online store, the Tygron Index. You can download calculation models that are developed by other users and use them in you own projects. You can also share any indicators that you created yourself. Downloading and uploading content is easy in the Index and we encourage you to take a look and see how it can help you. Future plans for the Index include other sharable elements and even whole projects. For now we are very much interested in your use of the indicators and panels that are on offer.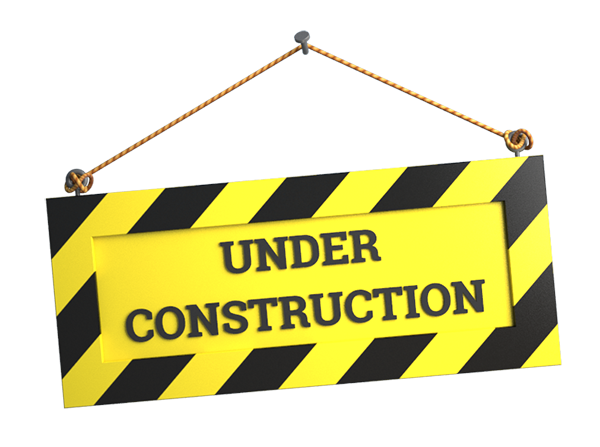 MAINTENANCE
Due to the new release our LTS server will temporarily be inaccessible on Friday 31 May after 16:00 hours. The shutdown might take all weekend.
Do you have a project on the Preview Server that needs migrating to the new LTS Server? Please let us know by reporting the name of the project to support@tygron.com and we'll make sure that it migrates to the LTS Server. Please note that it will count for the total amount of saved projects you are allowed under your licence.  
Are you planning a session in this period? Please let us know as soon as possible. We always try to schedule the maintenance of our software around important sessions of our users.
We advise you to open and test your projects after the maintenance is finished. We are ready to help, so feel free to call us or send an email.
support@tygron.com, tel: 070 206 0126.